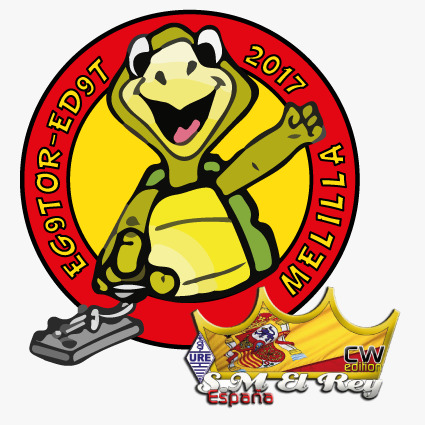 Mikel, EA2CW inform dxnews.com, that 10 Radio Amateurs
members of
Tortugas CW Group
will be active from Melilla 18 - 21 May 2017 as EG9TOR.
During the King of Spain CW Contest 20 - 21 May 2017 they will use special call ED9T.
Team - EA1IME, EA1OK, EA1TG, EA2CKC, EA2HI, EA3AKG, EA3BA, EA3BP, EA3CZR, EA3HFO, EA3HYU, EA3WX, EA4EN, EA4GKY, EA4GNZ, EA4GSL, EA5CT, EA5DR, EA5HEU, EA5LS, EA5RJ, EA5SW, EA5YJ, EA5YN, EA6AIF, EA6ALW, EA6EE, EA7DX, EA7IZ, EA7JYE, EA8CAZ, EB1BPI, EB5YF, EC4CWT, EC6PG, EC7MA, K1USA.
Before contest they will operate on HF Bands mainly CW.
QSL via EA4PN.
Ads for direct QSL:
Antonio Moreno Valenciano, Villajimena 77 4º C, Madrid 28032, Spain.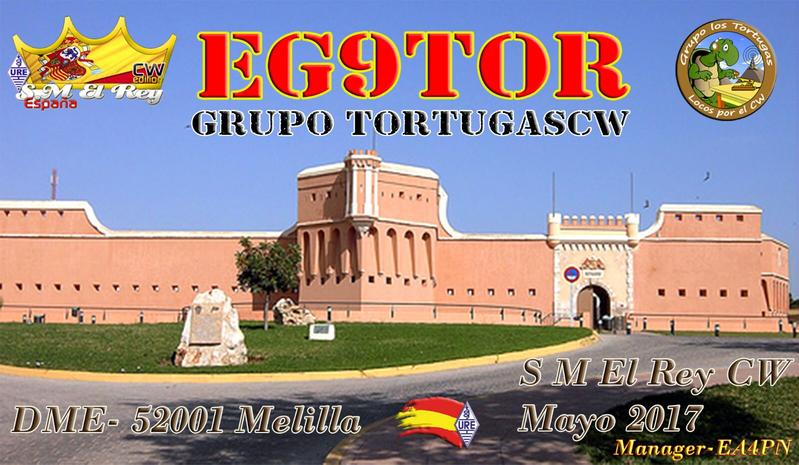 https://dxnews.com/ed9t-eg9tor/