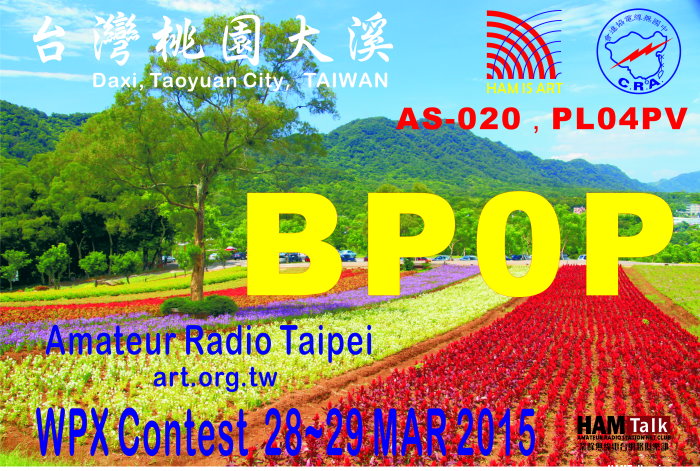 Radio Amateurs from Taiwan will be active
in CQ WW WPX SSB Contest 25 - 26 March 2017 as BP0P.
Team - BM2AAV, BU2BF, BU2BE, BU2BO, BV2DD,
BV2KS, BV3UB, BV3UF, BV5OO, BX2AFF, BX2AFF, BX3ABT, BX3ABT.
They will be in M/2 Category.
QSL via BP0P.
Ads for direct QSL:
QSL SERVICE, AMATEUR RADIO TAIPEI, P.O.Box 73-326, Taipei 111, Taiwan.
QTH Locator - PL04pv.
https://dxnews.com/bp0p/